Gauge Microphones
I am proud to be endorsed by Gauge Microphones. This is a relatively new company with extremely high quality and quality control standards. These are professional studio microphones who's performance, specs and design closely rival those of some of the classic, "industry standard" brand mics like Neumann and AKG, at a fraction of the price. We have recently added several of their microphones to our collection. JM.
Steve Goodie
Steve is a good friend of mine, whom I met while living in Nashville. He moved from Nashville to L.A. before I did, but we stayed in touch before and after our respective moves. Steve is one of the funniest guys I know, an outstanding comedian and an accomplished musician, songwriter, recording engineer and producer. Check out my buddy Steve Goodie's website here.
Steven Klein
Steven is the guy who designed and built my "dream" recording studio. He has an amazing history as a recording engineer and producer and has worked with some of the biggest and best names in the biz. Now he has his own company here in L.A, where he does acoustic treatment, studio design and renovation, audio consulting and much more.
Jonell Mosser
One of my favorite female singers ... Period. It was my honor to open for her numerous times when I lived in Nashville. Nobody deserves huge, mainstream success more than this woman. She has been compared to Tina Turner, Aretha, Janis Joplin,.. the list goes on. I can't recommend her highly enough.
Karen Angela Moore
Simply, the best singer I've ever worked with! AND one of my all time closest and dearest friends. Karen sang background vocals on ALL my albums except for "Taste of Things To Come," (I didn't know her yet) and "Songs I Wish I'd Written." (She wasn't available for that one.) She has also sung some duets with me, and most importantly, she is an outstanding singer/songwriter in her own right. Her CD, "All the Wrong Things To Do" is one of my all time favorites. Originals and jazz standards, all brilliantly done and produced, with guest guitar work by John Pizzarelli. Apart from singing like an angel, Karen is also a master producer, music biz consultant, artist development coach, and more than any of the above, an absolute sweetheart! Check out her myspace page, and buy her music, or hire her to produce yours.
David Wilcox
This guy, you know. (Or you should.) He takes songwriting and guitar playing to places they've never been before and his listeners get to go along for the ride. He is simply the best songwriter I've ever known.
Lisa Nemzo
An awesome, mesmerizing singer/songwriter, and a good friend. She sings like an angel.
Richard Robinson
Engineer/Mixer (Gold Record, 4 Grammy nominated records, #5 Billboard, over 500 credited records) Rental gear- now offering: RCA BK-5 ribbon mics, UREI 1176, URSA MAJOR Space Station.
Just Plain Folks
JPF is a the world's largest music and networking organization for songwriters, performing artists and music industry professionals of all types. JPF hosts the largest and most inclusive annual music awards program in the world. There are JPF chapters across North America and starting many countries worldwide and many of these chapters host frequent showcases, seminars, workshops and community events for members. Best of all, JPF is 100% FREE!
CD Baby
THE place to buy CDs and related *stuff* online!
River Graphics
 


My website designer.
River Graphics specializes in website design for the music industry.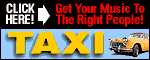 TAXI: The Independent A&R Vehicle
connecting unsigned artists, bands and songwriters
with major record labels, publishers, and film & TV music supervisors.